Missing home, winters and delicious food cooked by my sisters and mother-in-law everyday in our name......we are back here and back to routine as well. Month long holiday gave me some energy, atleast I was away from my normal office-kitchen-teach(Akash)-office mode. Days ran like seconds! and a month seemed too short for vacation :D
Everyday was a Sunday. I woke up with the wonderful aroma of avarekalu dishes and others which are my favorite and miss them in Singapore.
I thought of sharing few pictures of our trip ........
Shringeri is the abode of Godess Sharada Devi. The temple is on the banks of river tunga....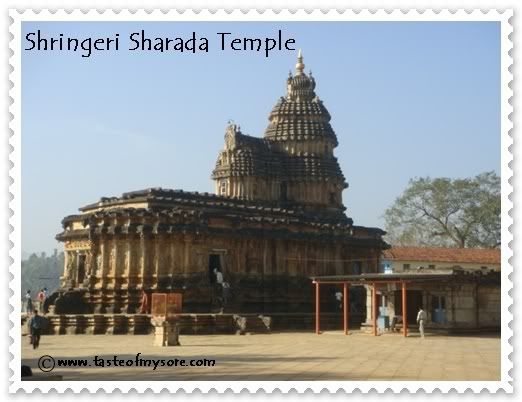 Akash enjoyed feeding these giant catfishes on the banks of river Tunga in Shringeri...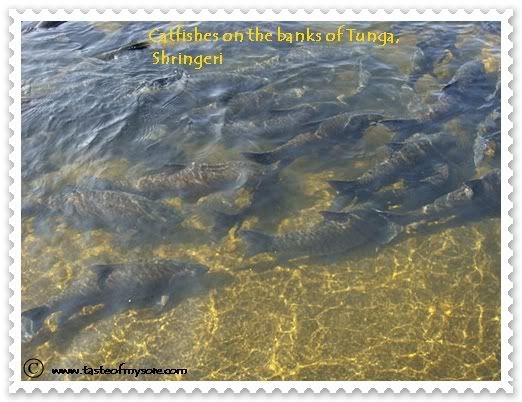 We enjoyed temple prasadams/annadanams and hot steaming idli, vada sambar through out our trip..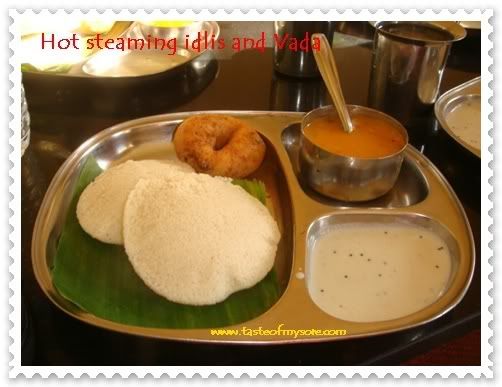 Chennakeshava Temple, Belur an architectural beauty. Belur and Halebeedu temples were built by Hoysala ruler Vishnuvardhana.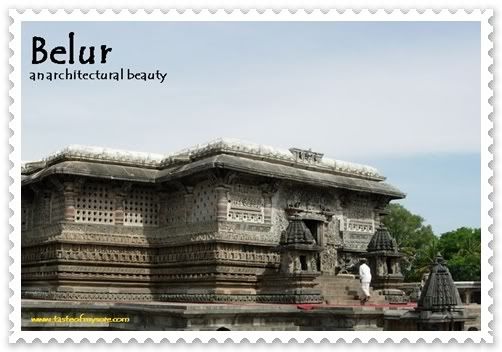 Akash tried to pose as shilabalike (stone carved beauty) and we all enjoyed his poses......one of them..
A shilabalike inside Chennakeshava temple in Belur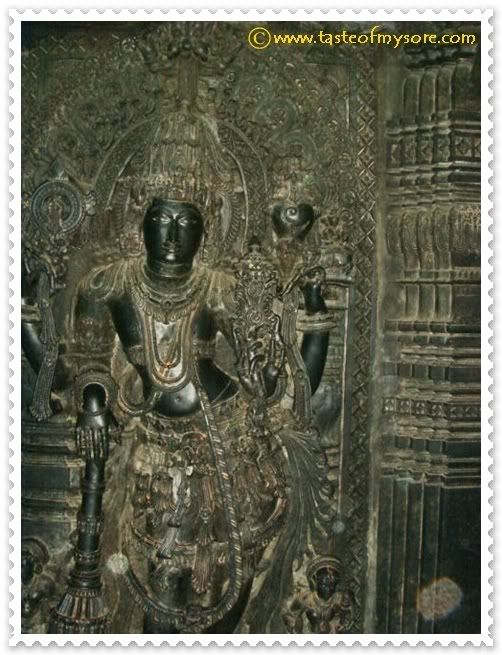 Hoysala emblem :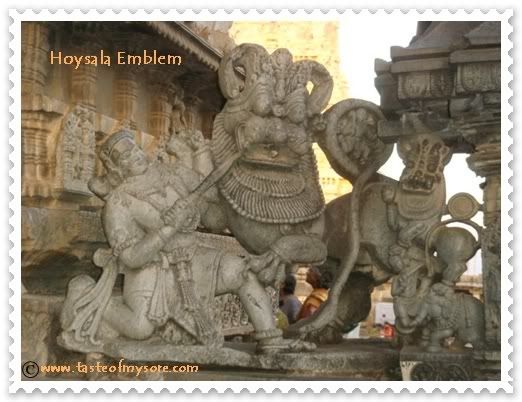 Chennakeshava Temple, Belurin brief...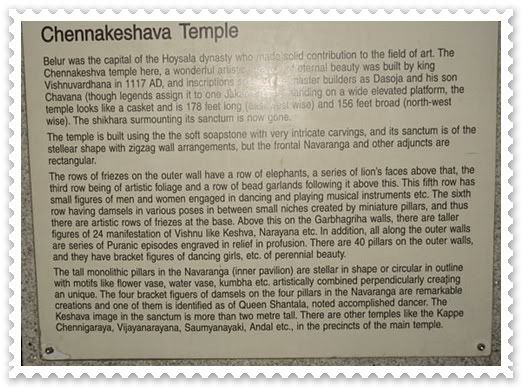 Kapila Tirtha, Tirupathi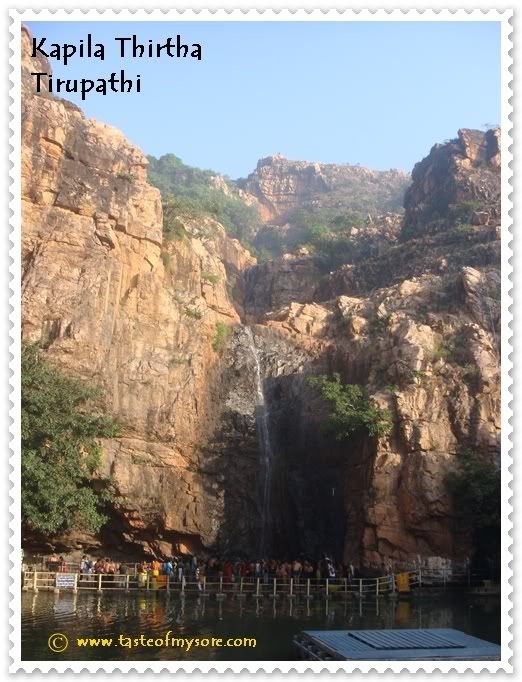 Before we flew to Singapore we quenched our thirst with fresh, cold tender coconut at uncle's coconut farm..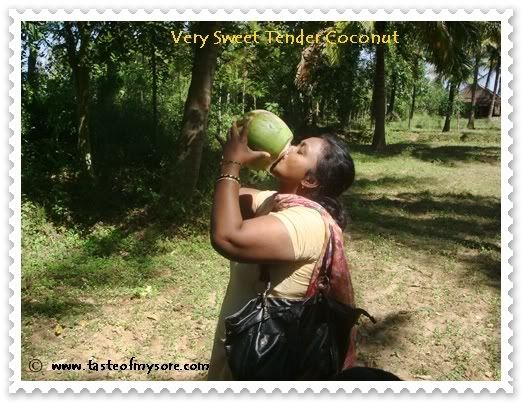 They grew maize in the year 08. Akash enjoyed playing on the maize . He happily went around the coconut farm picking little coconuts which fell down, jumped and played. He knows little kannada and little telugu but the farm workers knew only kannda yet he communicated with them in his English-Kannda-Telugu mixed language. They happily carried him on their back and showed him the whole farm..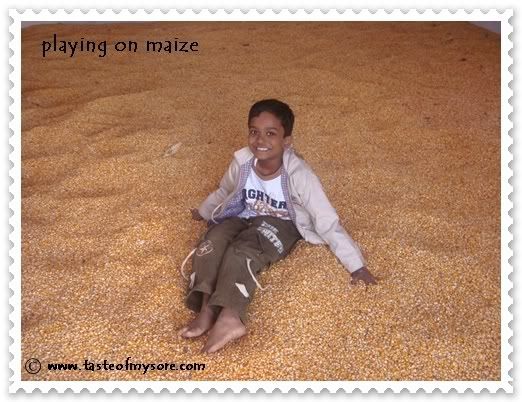 Shopping, eating and masti in exhibition grounds, Mysore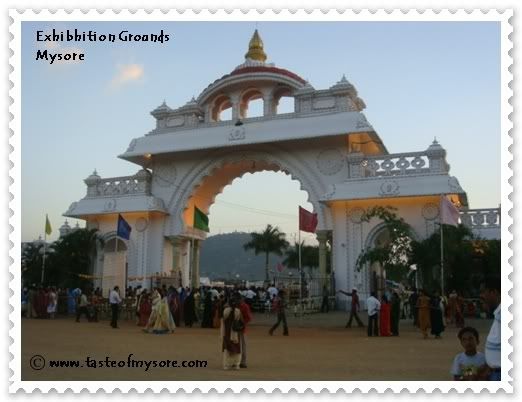 exhibition grounds by night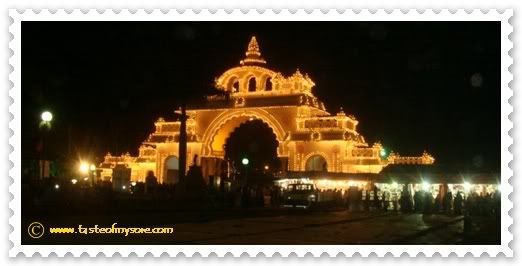 that was our trip and the memories of these places go with these photos....I am missing all these and many more..