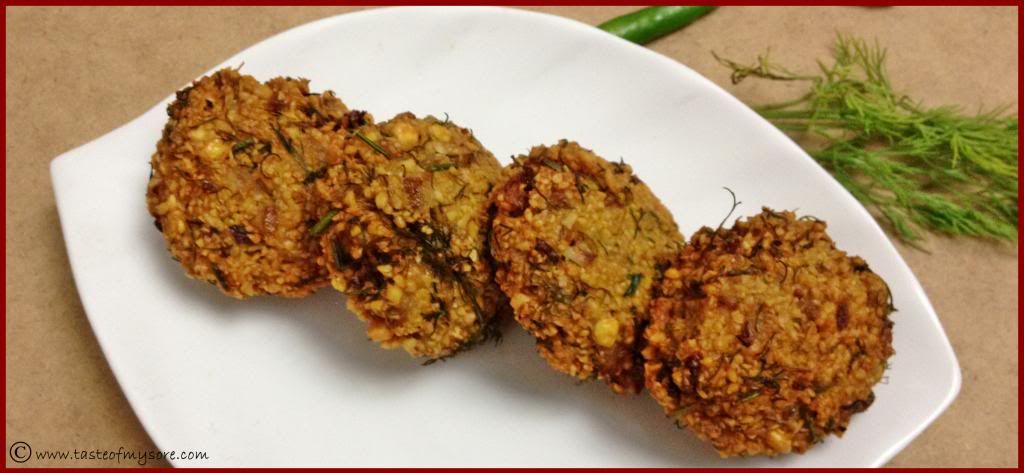 Ambode/Dill Leaves Vada
Ambode/ Dal Vada with Dill
You need :
Kadalebele/Chanadal - 2 Cups (1cup=100ml)
Green Chilli - 8 (adjust according to your spice levels)
Dill Leaves - 3/4 cup packed (washed and chopped)
Onion - 1 big or 2 small (chopped into small pieces)
Ginger- small piece
Salt
Oil for deep frying
Method :
1.Soak dal for 3-4 hours.
2.Chop onions into fine pieces. Wash and cut dill leaves.
3.Blend all chana dal leaves with ginger and green chillies into coarse paste.
4. I used food processor to blend these into coarse paste. Add in chopped onions and dill leaves.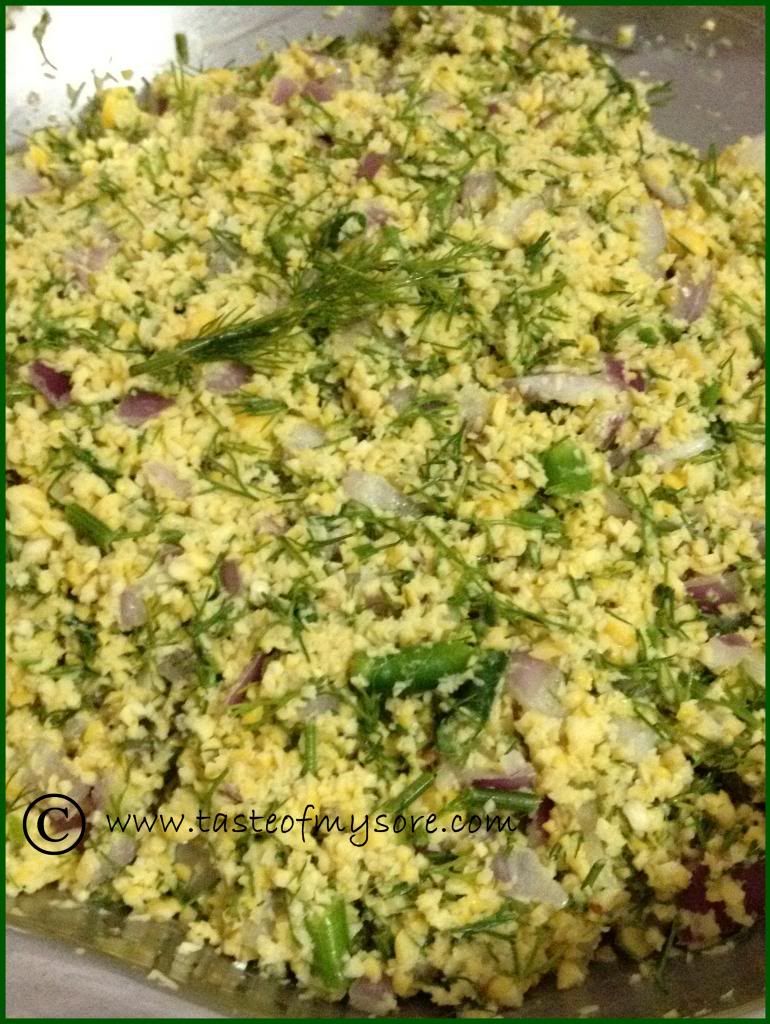 5. Add salt and mix well. Check salt in the batter and adjust as needed.
6. Heat oil in a pan. Take little batter at a time and press them down between your palm and slide them down in the oil. Deep fry till they are golden brown.
7. Enjoy with a cup of tea/ coffee :)