Coffee, Kaapi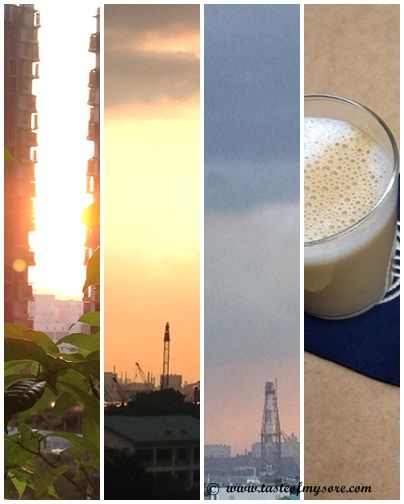 Our day starts with a cup of freshly brewed 'Kaapi'. How about yours?
Freshly Brewed Coffee :
Bru Filter Coffee Powder : 2 heaped tablespoons
Water : 250ml (approx 2 Cups of water)
Milk- 1/2 cup
Sugar
You need a coffee filter to brew coffee.
Boil water. Meanwhile, add 2 tablsepoon full of coffee powder into the filter.
Pour hot water over the powder into the filter. Close the lid and wait for 10 mins.
Tap the filter gently with a spoon for the water to trickle down. Decoction is ready.
Boil milk in a bowl and add sugar. Mix well.
Pull the hot milk between two cups to have a frothy milk.
Slowly, add in hot decoction. Serve immediately.
Monday to Sunday, Day or Night, Coffee is a must......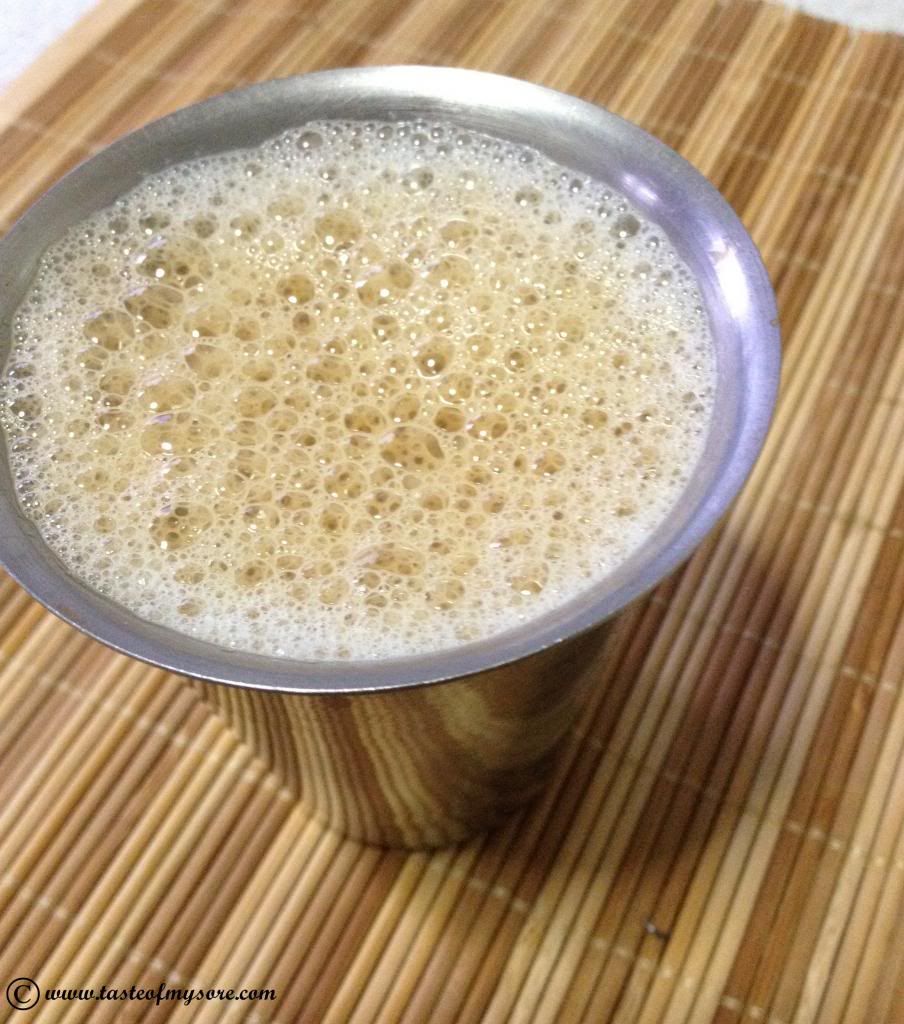 We have it with our breakfast like this...
Snack time, cuppa is a must...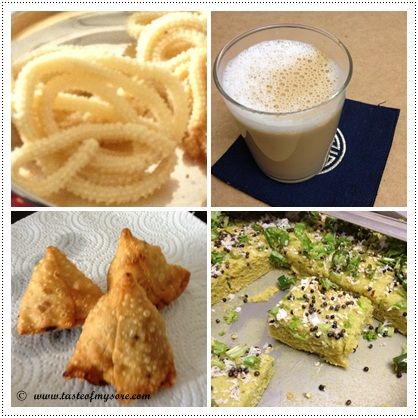 Dose, bonda etc jote Coffee illa andre hege heli matte??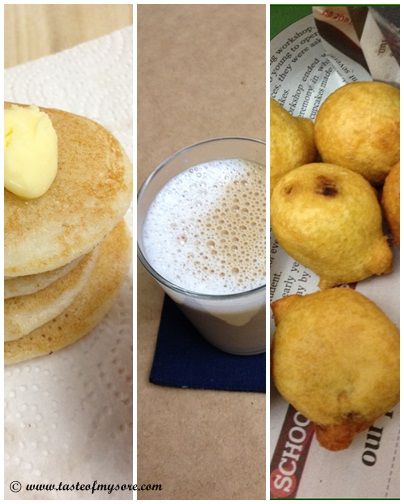 Coffee is for all time, any time :)