Rava Dosa Anyone ?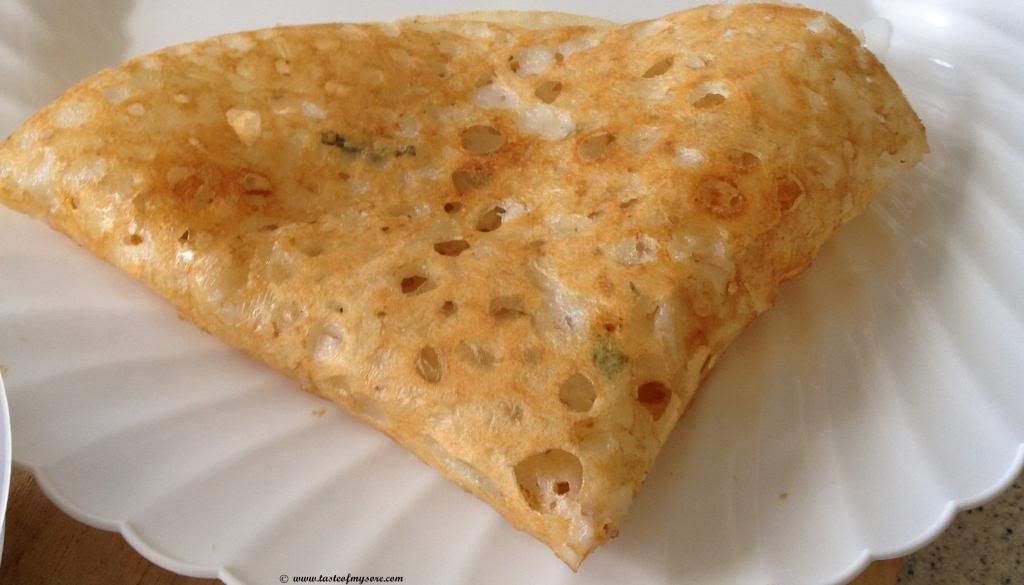 Serving Size : Makes 30 dosas
Ingredients :
Rava (Semolina) - 150g
Rice Flour - 150g
Plain Flour (Maida) - 3tbsp
Yogurt (Curds) - 100g
Onions, coriander leaves, curry leaves - Adds taste. Add as needed.
Jeera, Pepper - little
Salt
Mix everything and add water to mix well without lumps. Set aside for 20 mins. Mix the batter again. At this stage, you have to add more water to make it a runny batter. Rava dosa batter is very thin.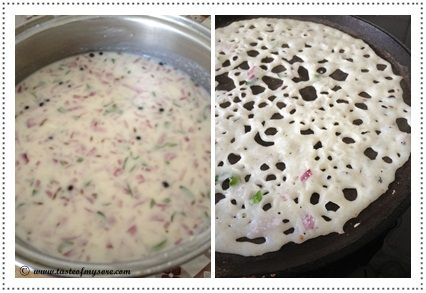 Heat a non stick pan. Mix the batter well, take a laddle full of bread and pour on very hot pan.
There is no specific protocol on how to pour the batter on the pan. Go ahead and throw the batter, sprinkle or use any method to pour the batter. Thinner batter gives crispy and lacy crepes.
When dosa starts becoming crisp and red, add a tsp of oil on dosa and a tsp on the sides. Take out dosa from the pan and serve.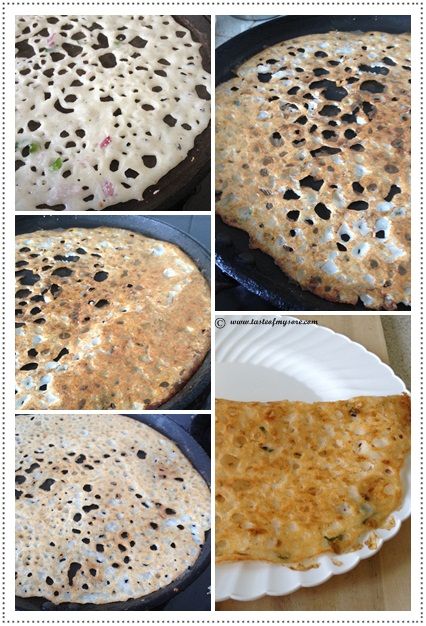 You can pair it with any side dishes you like. Our favorite side dish for rava dosa has always been onion chutney. This time around I tried sambar and chutney but I guess, onion chutney still tastes good with this dosa for us :D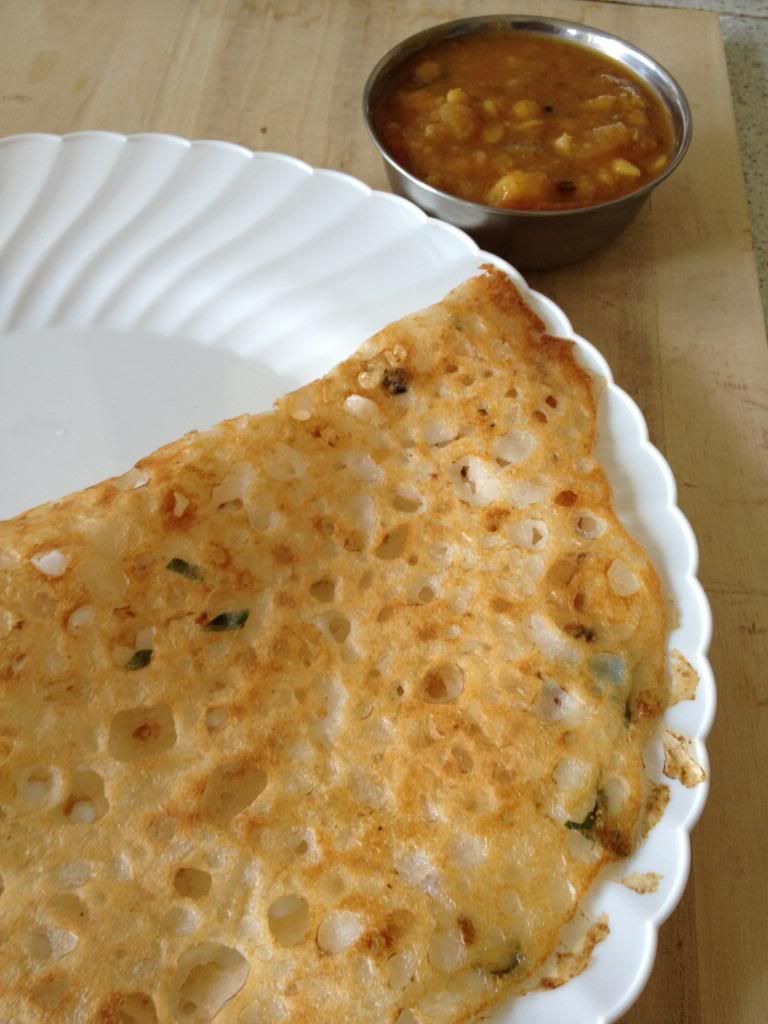 I tried making 'tiffin sambar' from various blogs. It did taste good to eat on its own. We enjoyed drinking bowlful of sambar. Thanks to fellow bloggers for blogging it.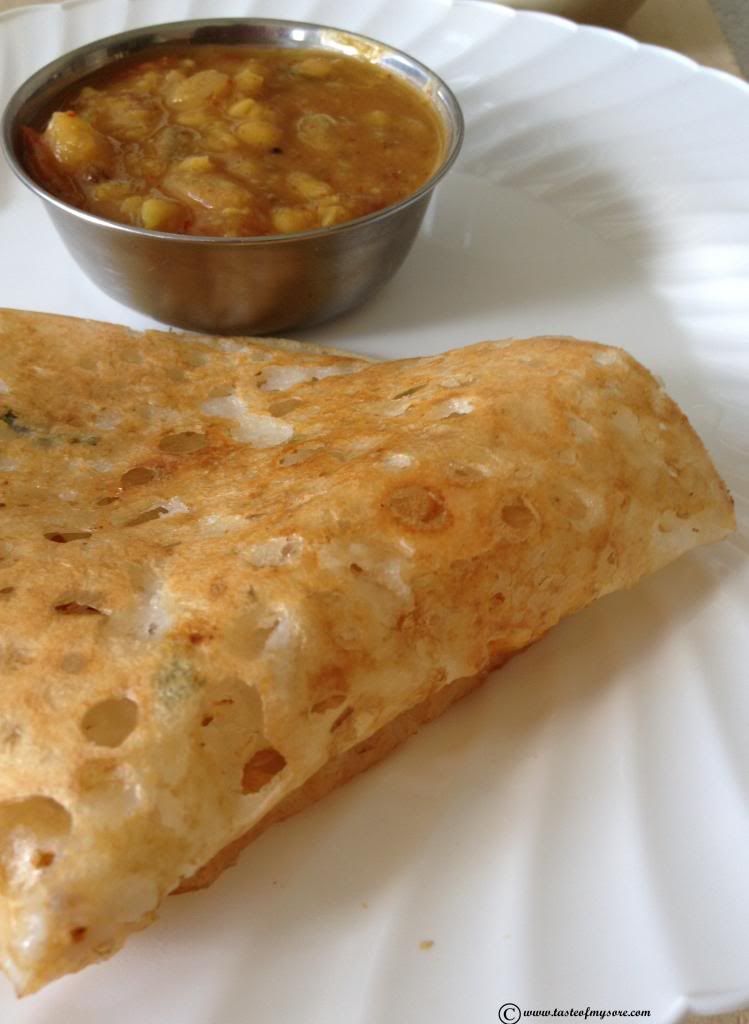 Enjoy these lacy crepes this weekend....