Heralekai Chitranna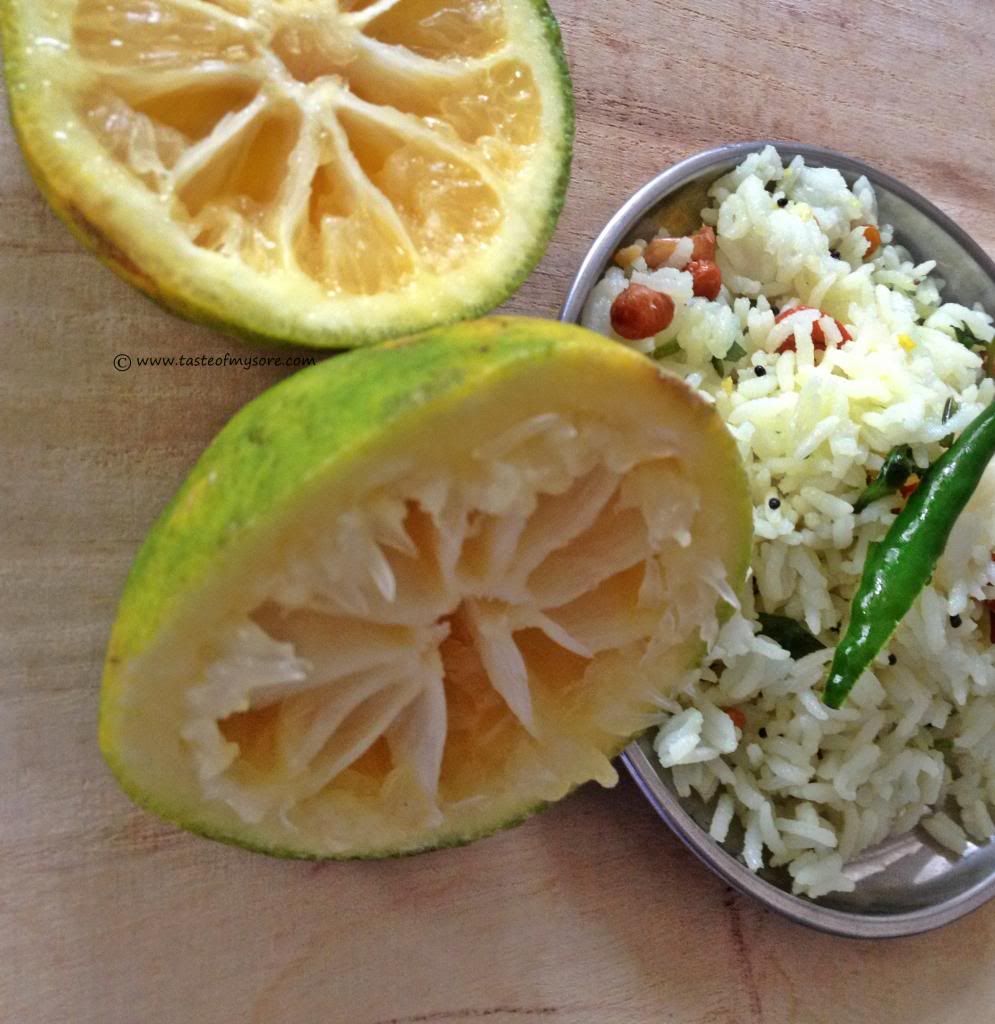 Chitranna with Heralekayi tastes little different. This slightly different tasting Heralekai, which is of the size of an Orange has lots of seeds in it's stomach. Juice has a hint of bitterness along with sourness.
Ingredients :
Heralkai Juice from 1 Fruit
Cooked Rice from 200g rice
Green Chillies - 5 or 6 (vary it according to your taste)
Ginger grated - 1/2" piece ginger
Curry Leaves - few
Coriander leaves, chopped - 3tbsp
Turmeric - a big pinch
Peanuts - 2tbsl
Chanadal - 1 tsp
Uriddal - 1tsp
Mustard Seeds - 1/4 tsp
Oil - 4 tbsp (vary it according to the needs of the rice)
Salt - as per your taste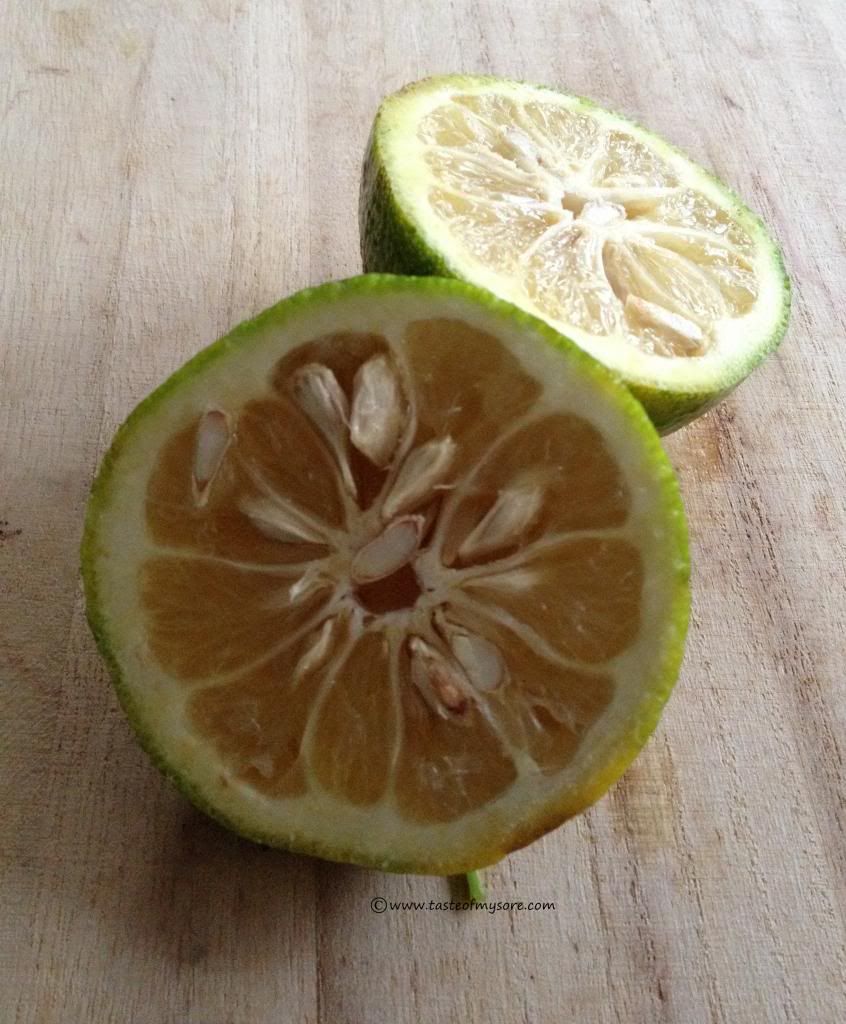 Method:
1. Cook rice grains apart.
2. Heat oil and add mustard. Once mustard stop popping, add in peanuts.
3. When peanuts are half crisp, add in chanadal and Urid dal. When dals turn red, add in turmeric, curryleaves, green chillies and ginger. Switch off the stove.
4. Juice the Heralekai ..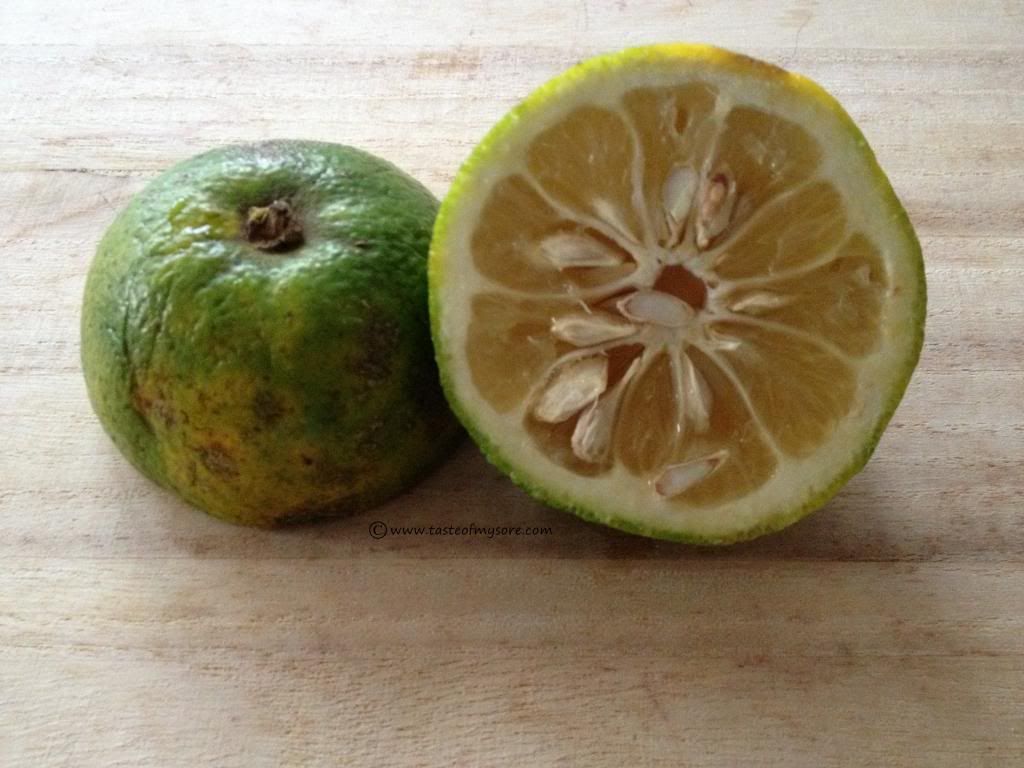 5. Mix the oil mixture plus heralekai juice, salt, coriander leave with rice. Check for salt and sourness. If you need more juice add in and adjust salt.
6. Serve hot!