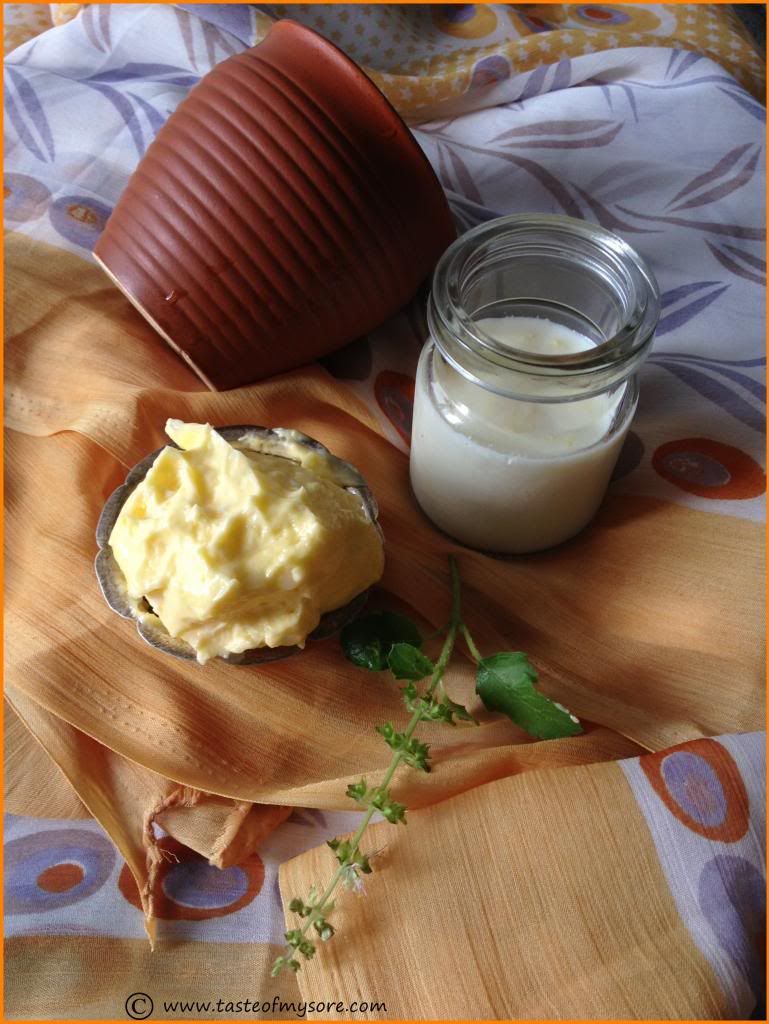 Happy Gokulashtami to all.
Benne or Butter
is one of the favorites of Lord Krishna. Today's prasadam had butter and milk to appease nandakishora.
Benne was made at home in 2 easy steps. It's easy if you have a stand mixer or else you have to spend some good time shaking the bottle filled with cream :)
Ingredients :
1. Fresh Whipping Cream
2. Ice Cold Water
3. Stand Mixer
Step 1:
Pour Whipping cream to the mixer bowl and run on medium speed for13 ~ 14 minutes.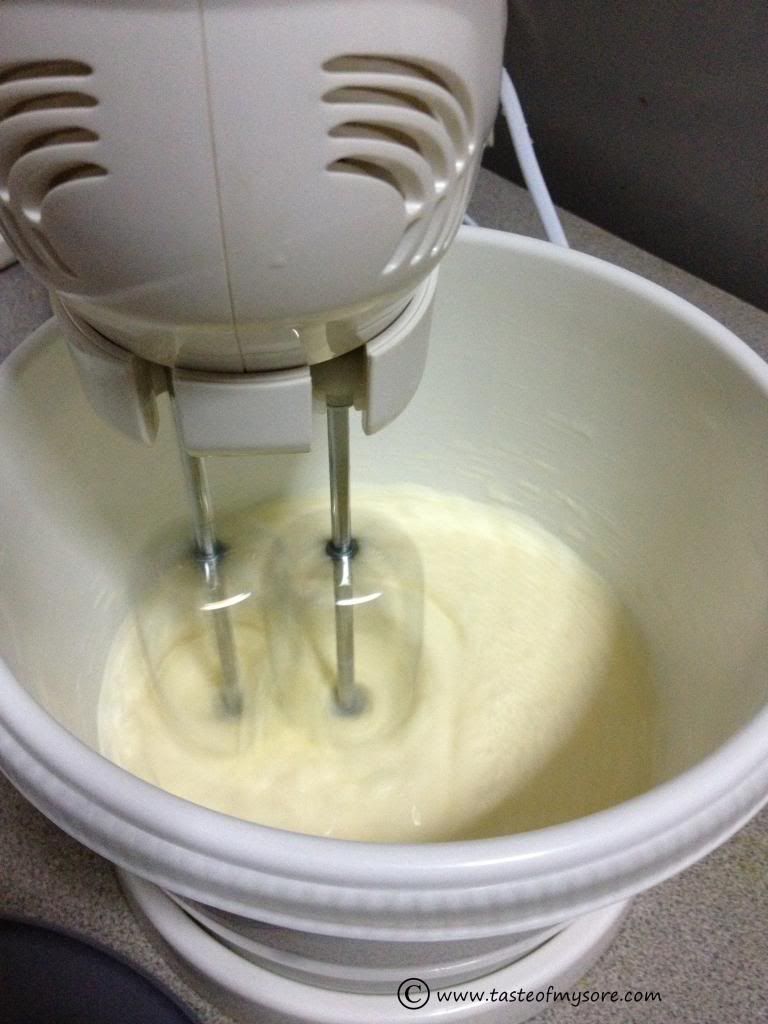 At the end of 14 mins, you can see butter and milk separated. Stop the mixer.
Have ice cold water in a bowl ready. Clean your hands and scoop out the butter and transfer it to bowl filled with water. Butter is ready.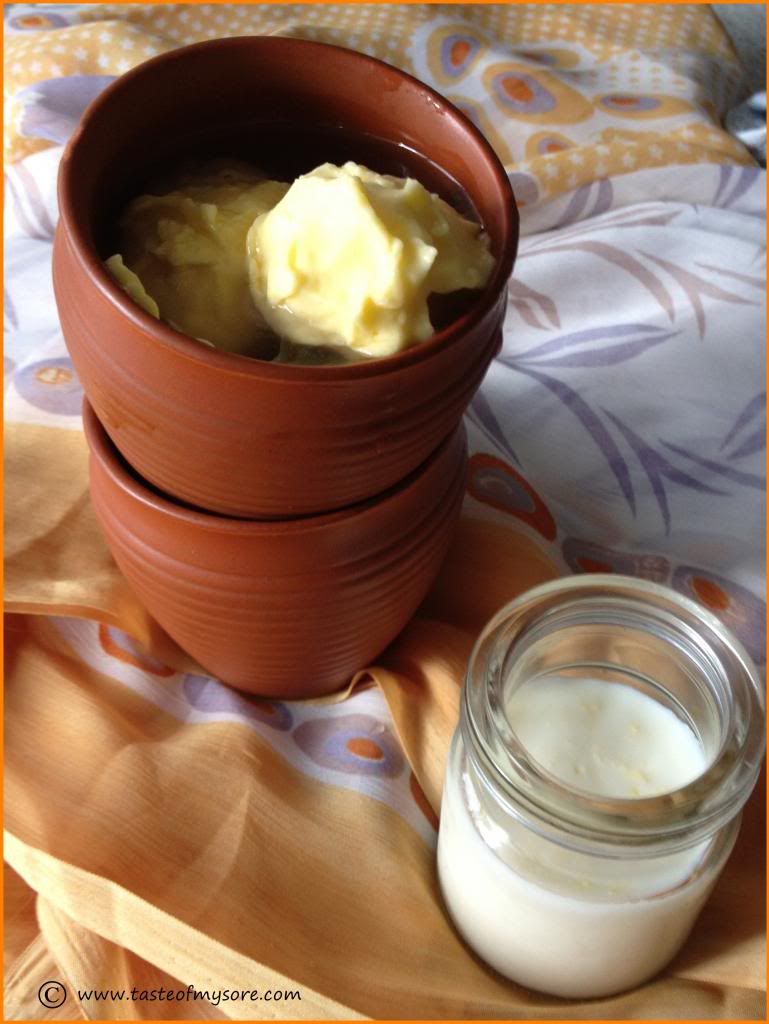 It was today's krishna prasadam for us. Simple and yet perfect prasadam for Sri Krishna. Please take some for yourself too :)
Sarvam Krishanarpanamasthu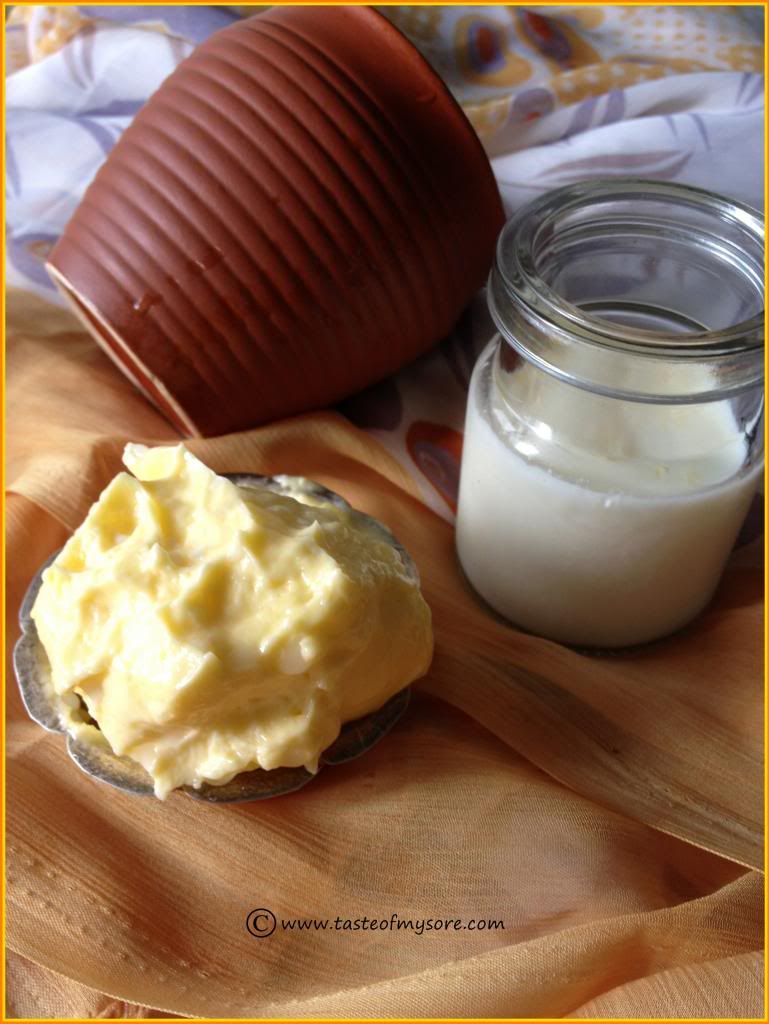 Some Notes :
1. Use Fresh Whipping Cream. These days you can find them easily in all supermarkets. Look in the refrigerated products section
2. Look at fat contents in the cream. More fat, creamier butter.
3. Delicious things tastes good in small quantities.