Shravana Maasa is synonymous to festivals and sweets...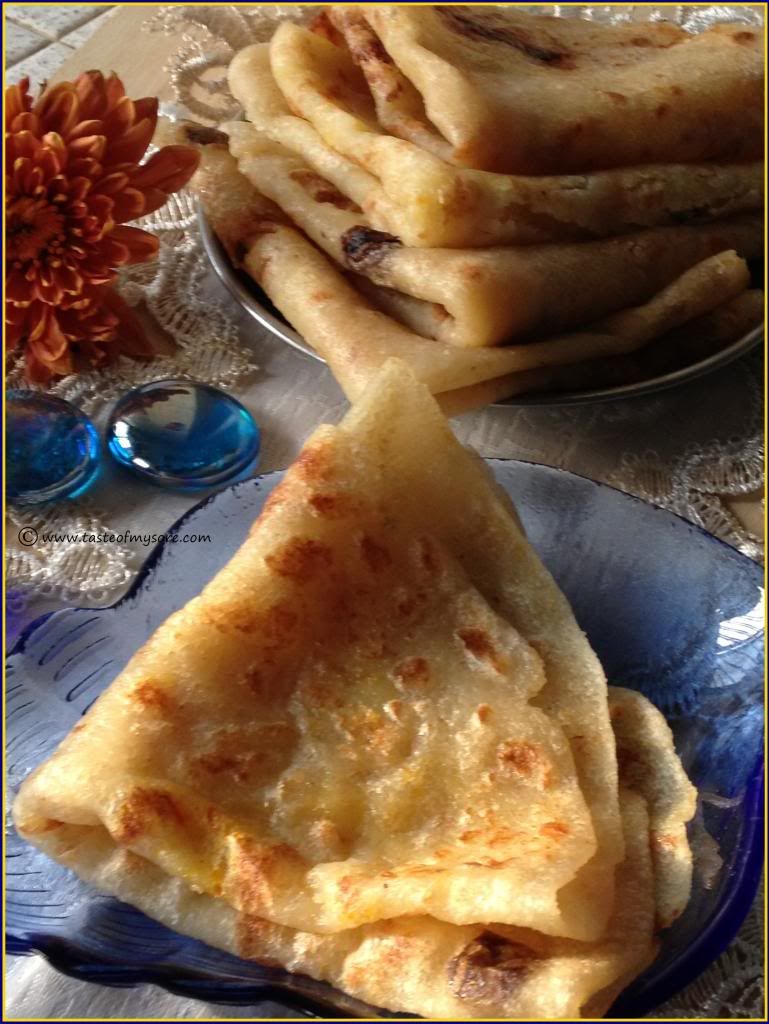 It is festival time and it's time to blog few creative twists to traditional recipes. Here is one among them. Thanks to amma and ajji for teaching this.
Ingredients:
Sajjige
- 1 bowl (left over or you can prepare fresh)
*Sajjige is also called Kesaribhath in Karnataka. Other names for the same dish are Kesari, Sheera, etc., Sajjige = Kesaribath-Color
All Purpose Flour (Maida) + Chiroti Rava- 1 tbsp + 1 cup
Salt- A pinch
Water
Oil
Method: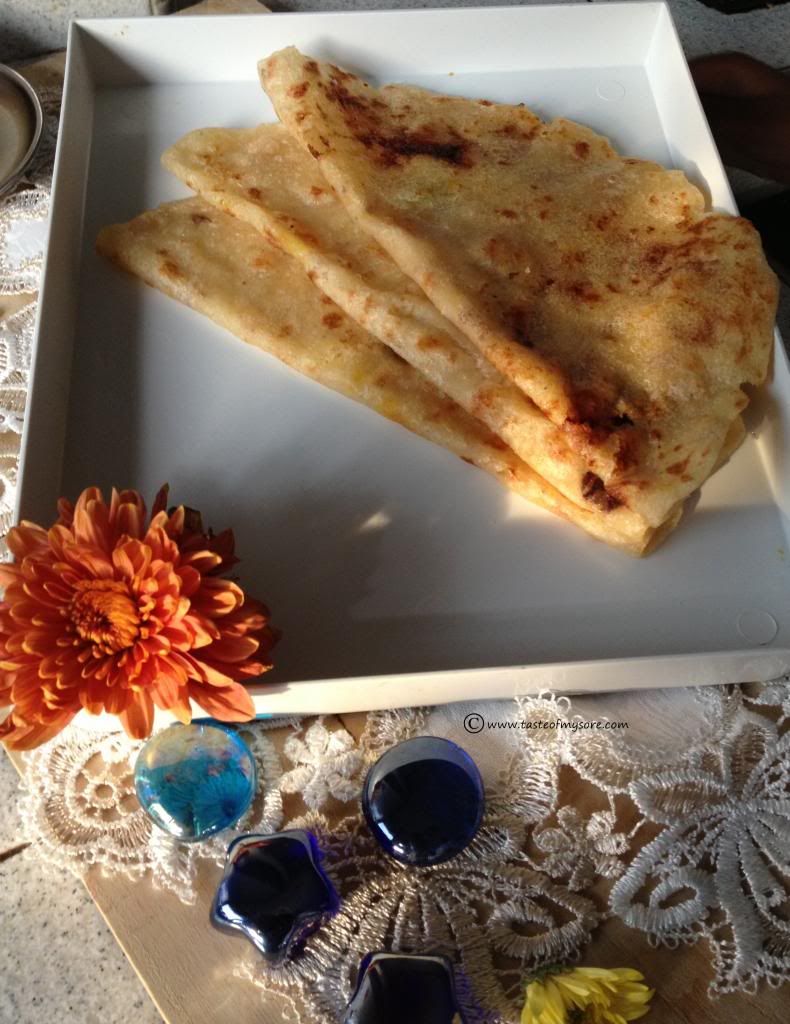 1. Mix maida with chiroti rava and a pinch of salt and mix to make a loose yet firm dough. Pour a 50ml oil on the maida flour and let it stand for 30 minutes.
2. Make lemon sized balls with sajjige.
3. Below is the collage of pictures :
4. Take a non-stick paper. Add a tsp of oil and spread it evenly with your fingers. Pinch the maida(all purpose flour) dough and spread it thin on the paper.
5. Place sajjige in the center. Pull the dough from all sides to the cener and lock the sajjige inside.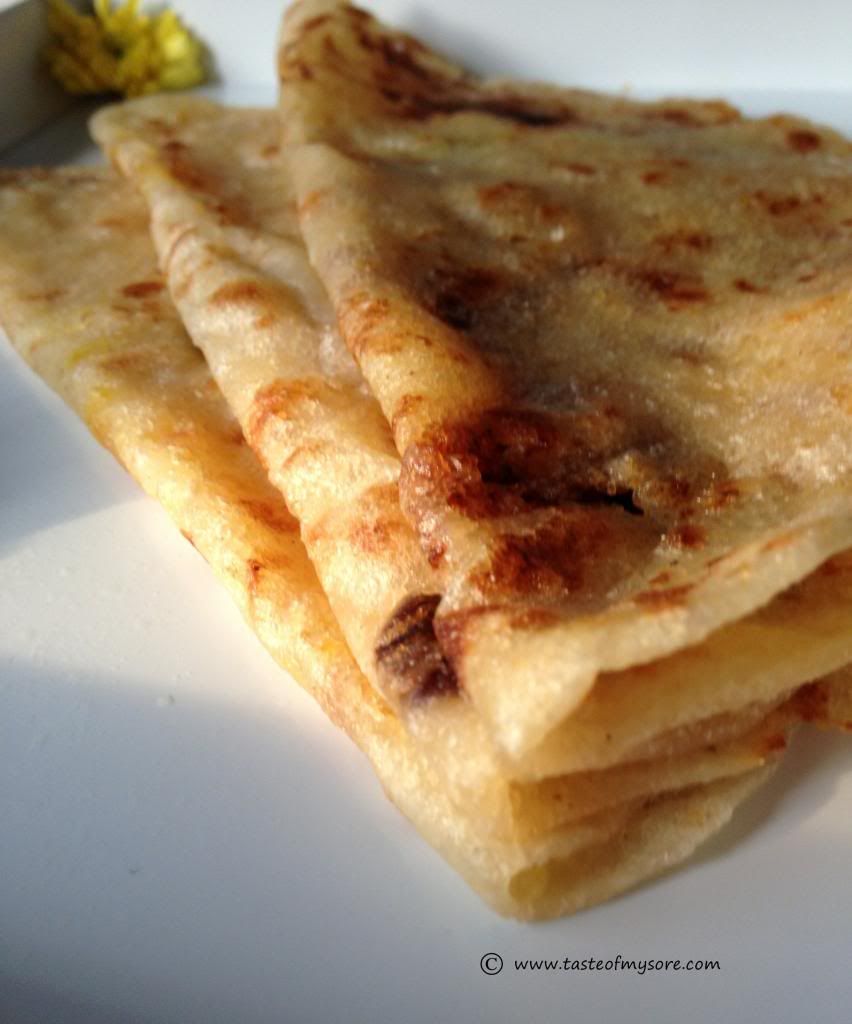 6. Press it down and with a well-oiled rolling pin, roll it.
7. Transfer holige over to the pan and spread a tsp of oil on top of it. Fry well on both sides.
8. Pile them up like this....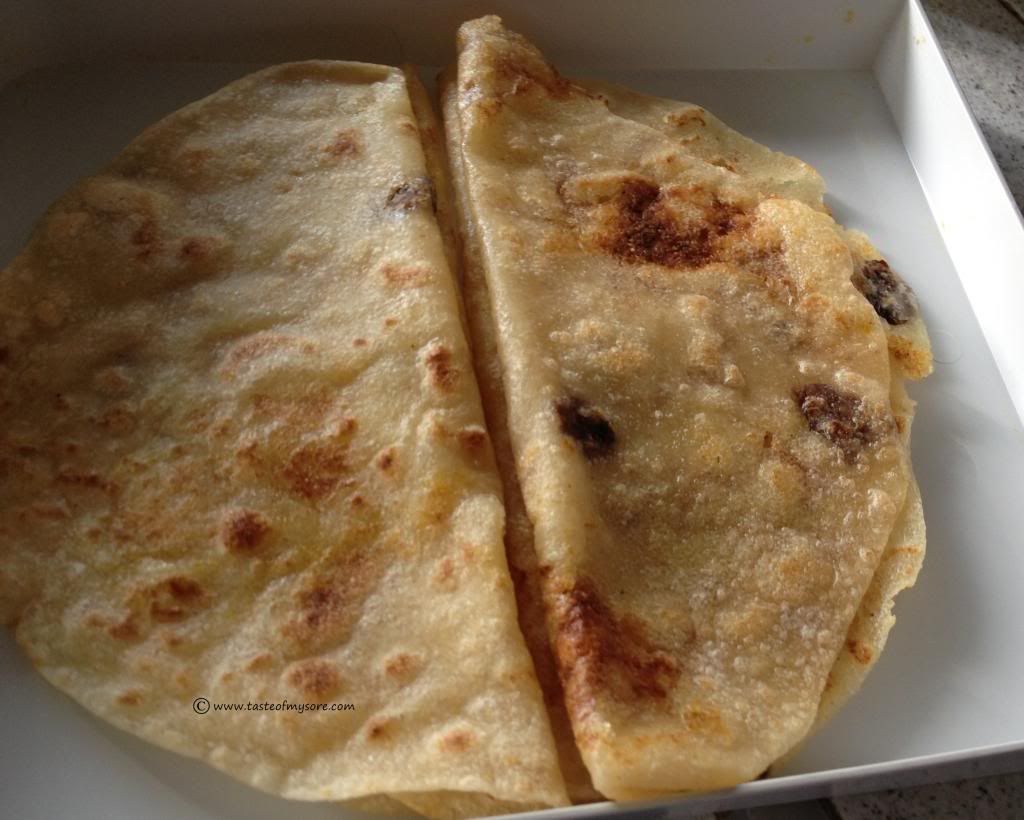 9. The aroma of this holige is irrestible. It's unique fragrance draws anyone to your kitchen.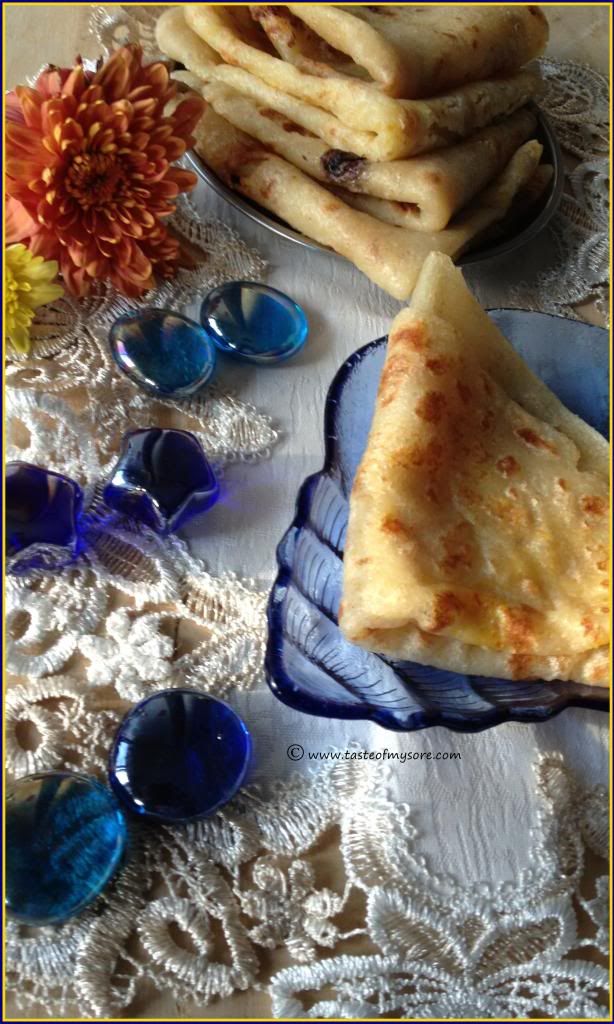 10. Do not forget to serve it with a little ghee and tons of love :) Oh Yeah!! Pick one here before you leave....