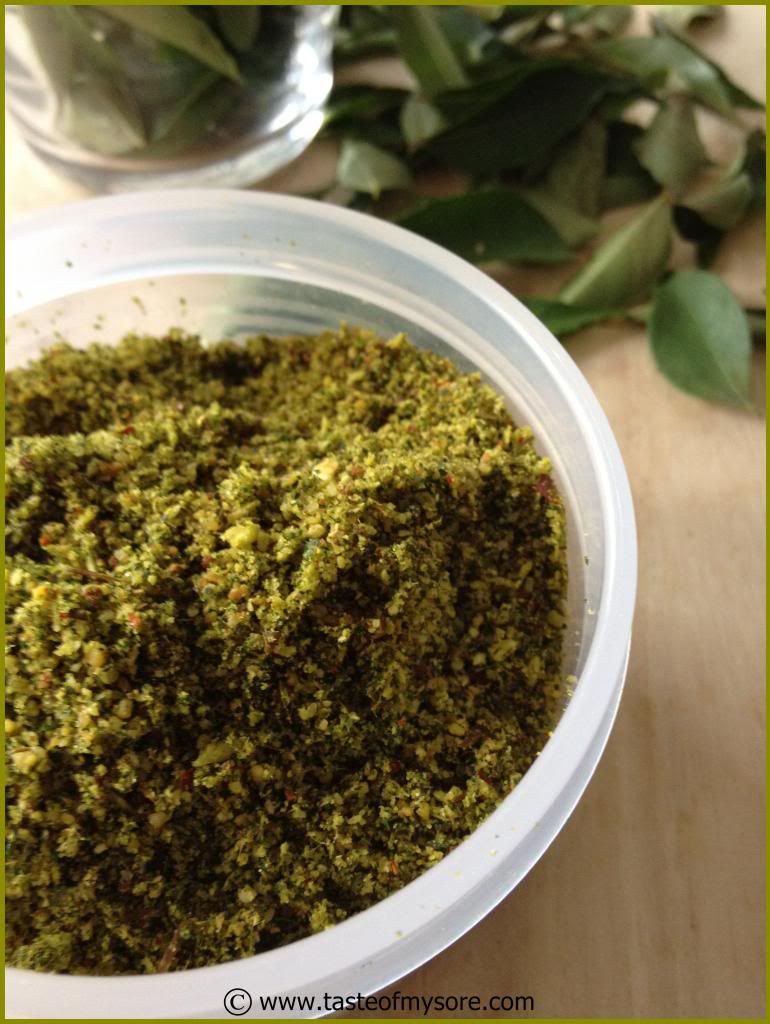 Curry Leaves Chutney Powder :
Ingredients:
Coriander Seeds: 1tsp
Curry leaves: 1 cup packed
Red Chillies: 3-4
Tamarind: a small piece
Split Chickpeas (Kadalebele): 1tbsp
Split Black beans (Uddinabele): 1+1/2 tbsp
Dry grated coconut- 2tbsp
Salt
Jaggery (palm sugar) - a small piece
Fry all the above ingredients separately in a thick bottomed pan. Do not burn them.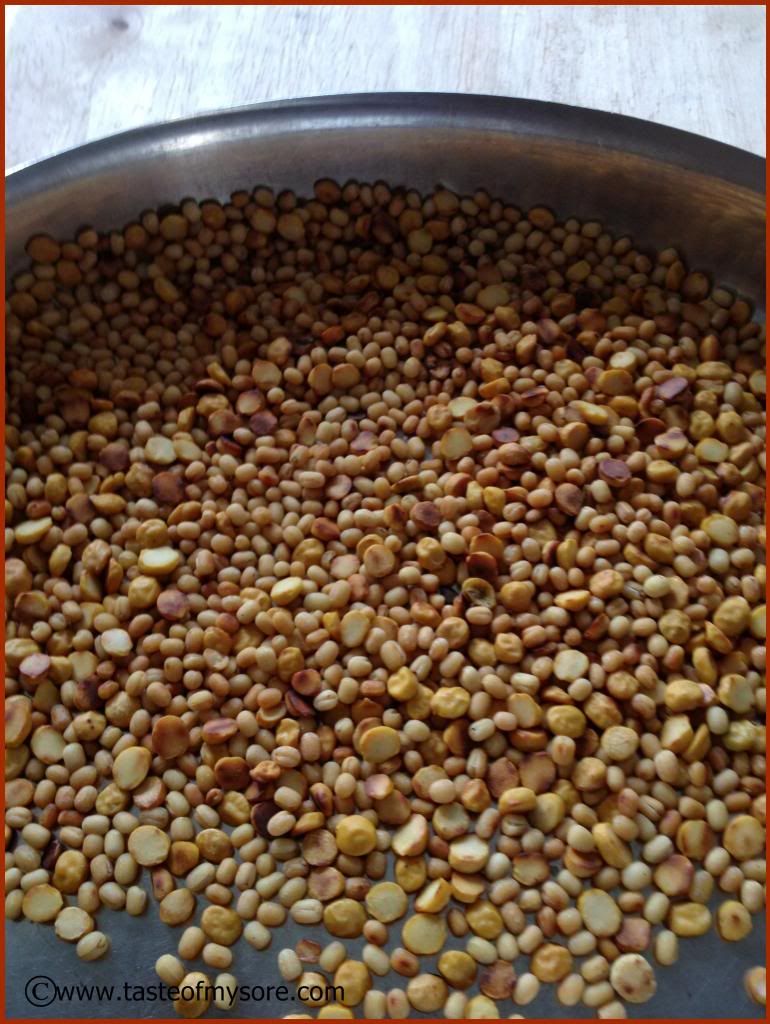 Fried Uddinabele Kadalebele
Fried pulses ready to be powdered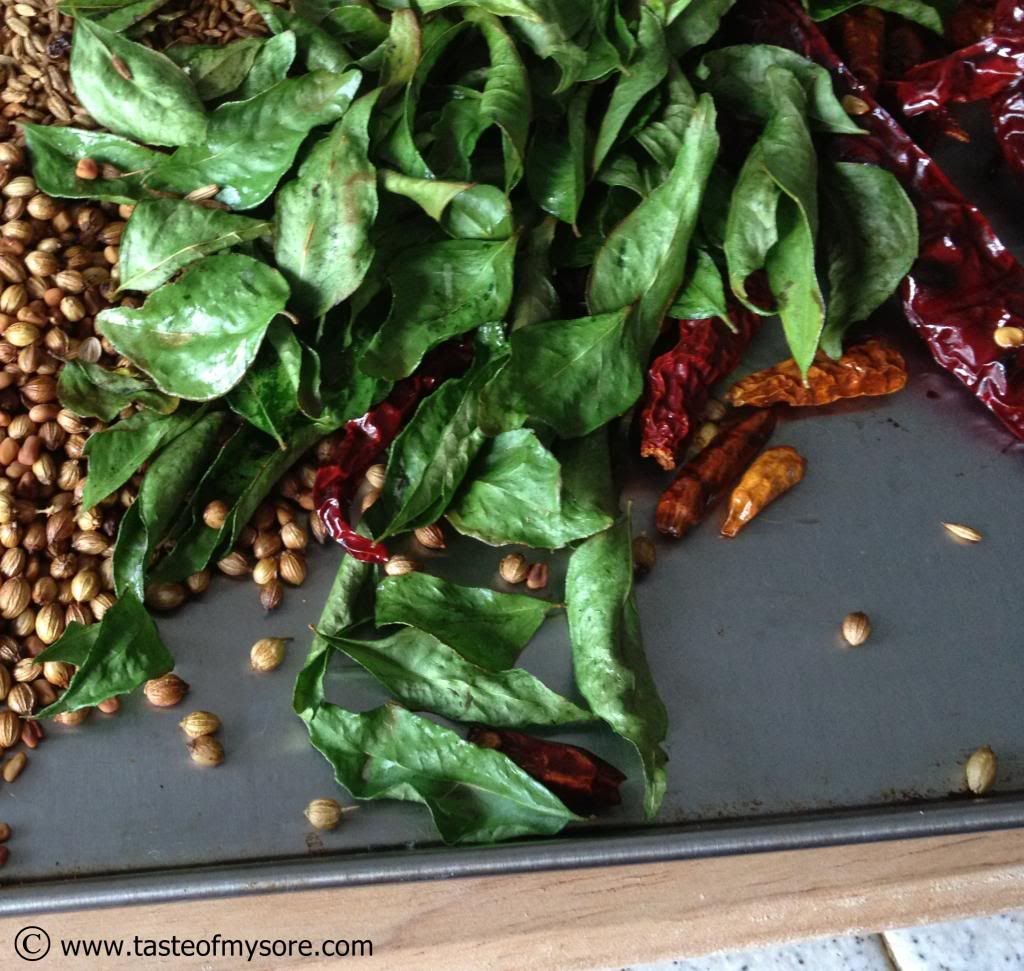 Fried Chilli, curry leaves and coriander seeds
1.Powder salt, chillies, curryleaves, tamarind and salt together. Keep it aside.
2.Powder dals (pulses), coriander seeds and grated coconut into grainy powder. Keep it aside.
3.Mix both the powders well with a fork (I use my hands) and powder them together to
get fine powder. Chutney powder is ready! Taste the powder and add more salt or jaggery if needed.
4. I like the powder coarse, so I did not make it to fine powder.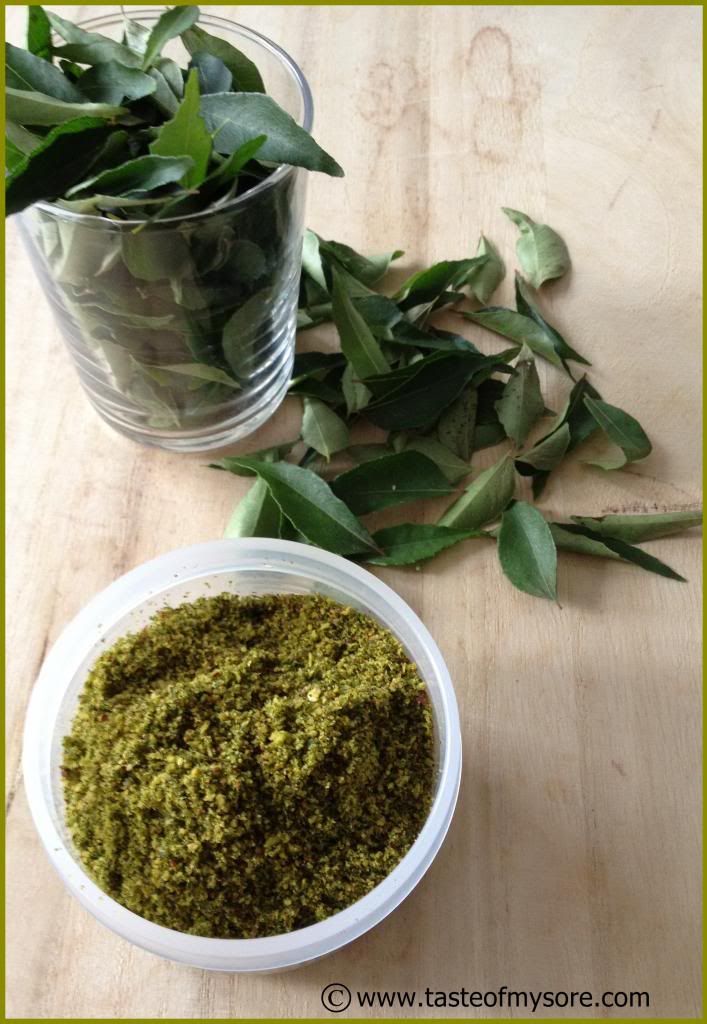 Add a spoonfull of chutney powder to hot rice and pour ghee on it. Mix well and enjoy!