Got some left over upittu? Upittu Rotti..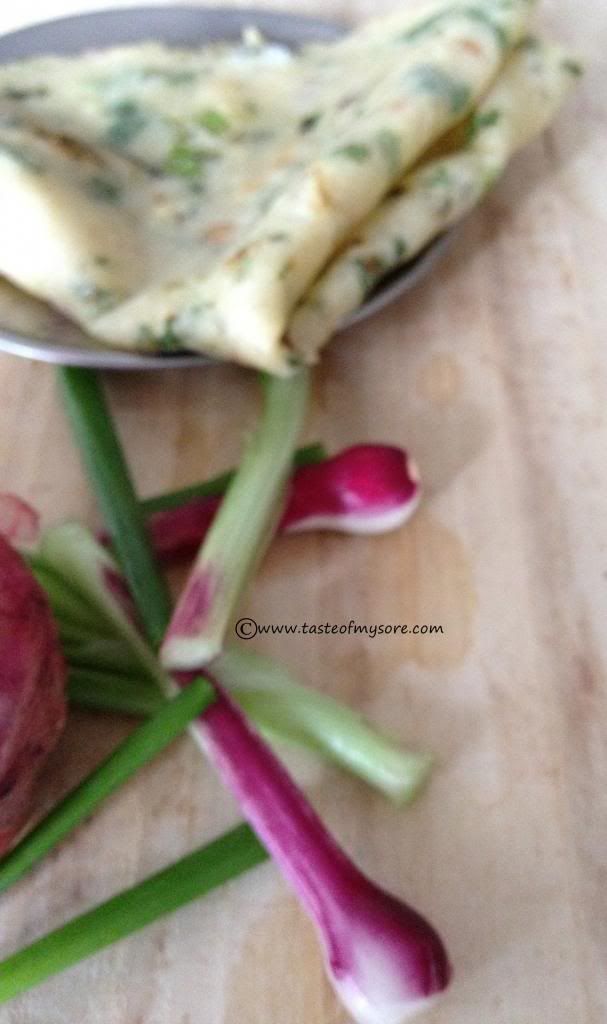 We had left over upittu and this transformation from Upittu to Rotti was loved by all of us.
I added in chopped spring onions to rotti and it turned out perfect!
Left Over Transformation - Upittu to Rotti
Upittu (left over) - use up all left over upma
Rice Flour - Enough to make up the volume.
Use your judgement here. If upittu is enough for 2 people and you have 5 people for breakfast, add in rice flour to make up the volume.
Spring Onions- 1 bunch (chopped into small pieces)
Green Chilli Paste - 1tsp
Salt - as required
Method :
Mix all the ingredients mentioned above. Add little water at a time and make a soft dough. Pat rotti's on the pan and fry them.

If you do not have rotti pan, pat them on non-stick paper and transfer the paper over to non-stick tava and fry rottis.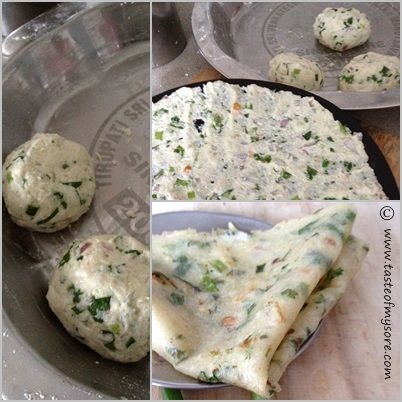 Our Verdict - Very soft and yummy rottis. Transformation was worth!
Another look at the rotti before you go ...