Hello Everyone,
Thank you Lakshmi for inviting me to share some recipes here. I am Sowmya Tripurant, living in singapore with my hubby. Basically from Bangalore - The Garden city as its called. I have the passion for cooking since very young age, i started cooking at the age of 13. I learnt cooking from my mother, Grand mother and also from few of my friends. I like trying new recipes n today my husband loves what ever i cook.
I have always been admiring Lakshmi on her expertised cooking skills. I am here to share few recipes i know and also to learn from u all. I will start with North Indian Recipe i tried for the first time and it turn out to be very delicious dish. I hope you will enjoy it and give it a try
And don't forget to leave comments and let me know how it turns out.

Aloo Dum:
Ingridents:
Baby Potatoes - 15

Oil - for deep-frying
Curd - 2tblspn(whipped with little salt n sugar)
Cilantro - 1/4 cup choped

Garam masala powder - 1/2 tspn

Bay Leaves - 1-2 leaves

Turmeric Powder - 1/4 tspn

Red Chilli Powder - 1 tspn (Depend on how spicy u want)
Hing - A pinch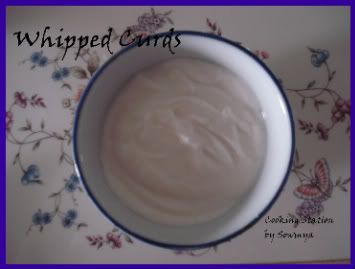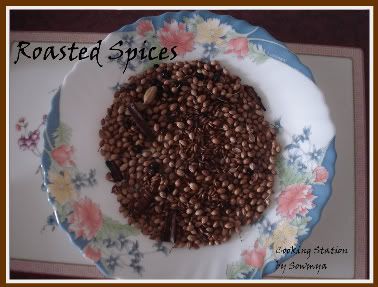 Spices:

Cloves - 3-4

Black peppercorns - 4-5

Green cardamoms - 2-3

Brown cardamom - 1

Nutmeg Powder - 1/4 tspn(optional)

Cinnamon stick - 1inch piece
Coriander seeds - 1tbl spn

Jeera - 1 tspn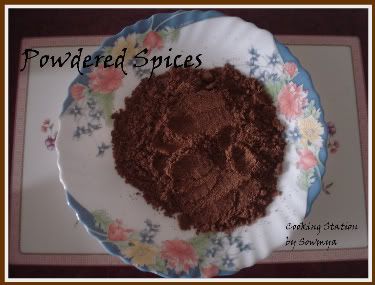 Masala:
large onion - 1 finely chopped
Garlic - 2-3 cloves
Ginger - 1 inch piece grated

Tomato - 1 large chopped


Method:
-
Peel the skin of potatoes and boil them till half cooked

- Deep fry cooked potatoes in oil till golden brown

- Heat a pan, dry roast all the spices ingridents and grind them when cool
- In the same pan heat 2-3 tspn of oil and fry all the masala ingridents one by one
put them in a plate, allow it to cool and grind them with little water

- Now heat oil in a kadai, add bay leaves, hing, turmeric powder n fry for a minute

- Add Grounded Masala paste n cook for 5-6 min, then add spices powder and
cook again for 2 min.

- After masala leaved its raw smell add garam masala, whipped curds and deep fried potatoes

- Close the lid of the kadai and cook for another 7-8min

- Garnish it with Coriander leaves and Whipped cream and serve hot with Roti,
Chapatis, Naan and it also taste good with Puris.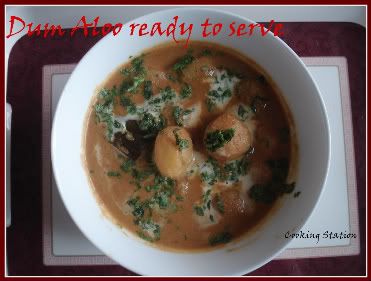 Take another look before you enjoy them: