Three colorful chutneys for your all. Carrot, Beet and Brinjal. Carrot Chutney is a learning outcome of blogging while two others were regularly made by my mom.
Carrot Chutney
You need :
Carrot : 1 big or 4 little ones (Indian) or 7 lilliput carrots
Peanuts : 2 tbsp
RedChillies : 4 (adjust accordingly)
Salt
Tamarind : 1" piece
Coriander : 2 strands
1. Chop carrots and cook it with enough water. Scoop carrots and take it in the blender. Reserve the water
2. Roast peanuts and red chillies
3. Take rest of the ingredients in blender and blend it to smooth paste along with carrots
4. If you want more water add reserved water and blend.
5. Scoop the chutney to a bowl and season with oil, mustard, redchillies and curry leaves.
6. Serve with your favorite main course.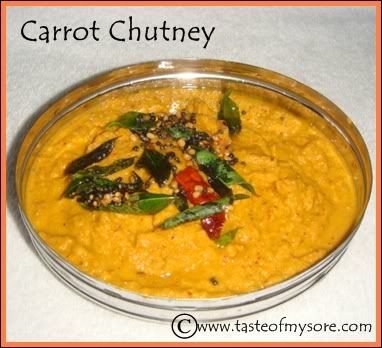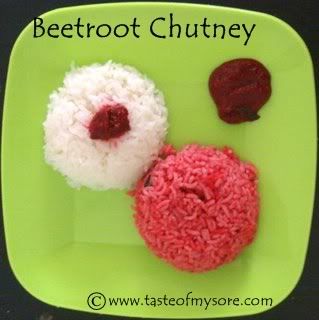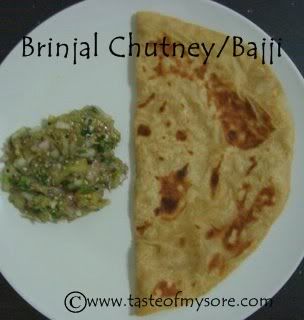 Beetroot Chutney
is joining
Sunshinemom's Purple Color in Food