I use green chilli paste for many of my dishes. Few clear advantages 1.chillies are not wasted 2.paste can be stored for a longer time than whole chillies.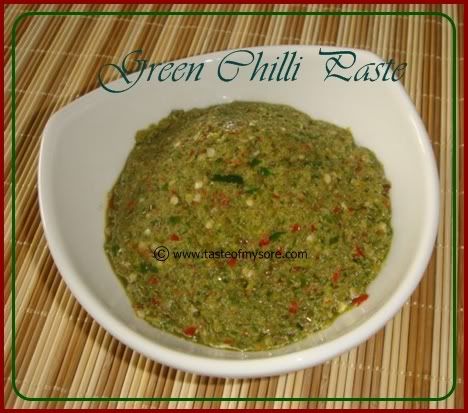 Here is how you make and store chilli paste :
Green Chillies - 200g (as many as you have)
Salt- 2 -3 tbsp ( salt is used to preserve chilli paste, so add approximate quantity)
Grind both of them without using water. Spoon it to a clean, dry container with proper lid.
Store in refrigerator. You can store it for more than a month.
NOTE
:
Add salt to your dish with caution as chilli paste already has salt in it Storing Whole Green Chillies
:
If you wish to store whole green chillies, here is how u do it :
1. Wash the green chillies and pat dry to remove any water from chillies
2. Remove the stalk and wipe the chillies with a dry towel
3. Transfer to a dry air tight container
4. You can store it like this for a month without any spoilage
5. Whenever you take the chillies, ensure to wipe the inner lid and inner parts of the container if you find any moisture. Best is once a week, pat dry chillies, wipe the container and put back the chillies.
The chillies in the picture here are 2 weeks old :)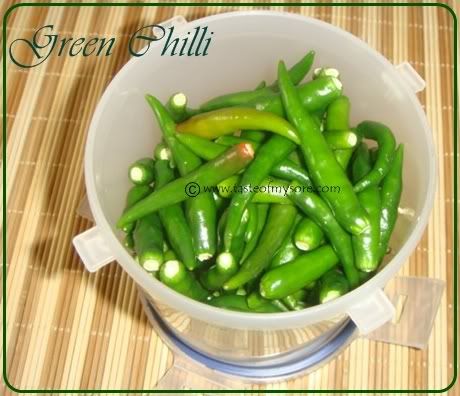 Store well and Avoid Wastage..Save Food