I am just waiting for the round up of this event to have more ideas for packing lunch box! Here are Akash's Lunch box dishes....Quantity in the photograph does not exactly indicate his eating capacity. Recipes are blogged either blogged before or they are just very simple modifications of regular items that you make everyday.
1. Macaroni and Fruits :
(simple stir fry of cooked macaroni with vegetables. olive oil seasoned with cumin, finished by adding lemon juice and salt)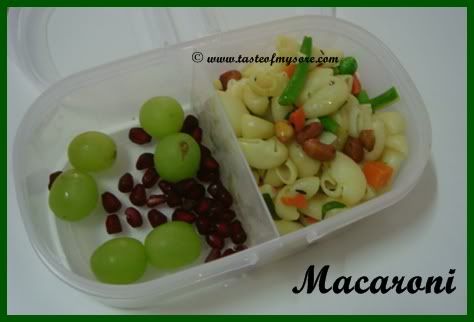 2. Mixed Vegetable Avalakki :
(added vegetables to usual avalakki oggarane)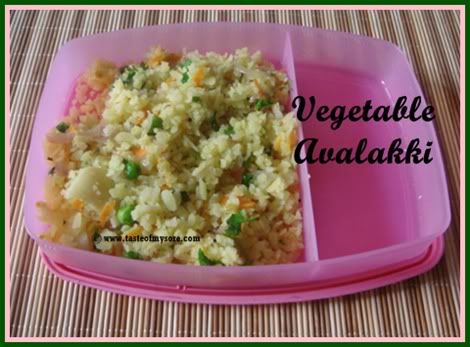 3.
Mixed Vegetable Chapathi
&
Fruit Salad
: (added grated carrots too)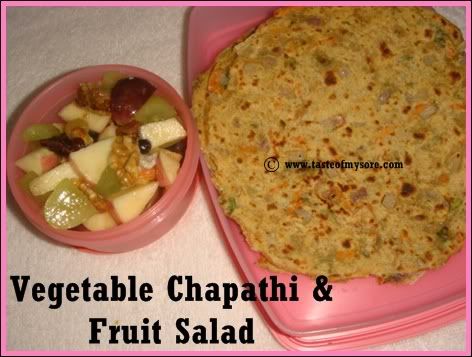 4. Idli Sambar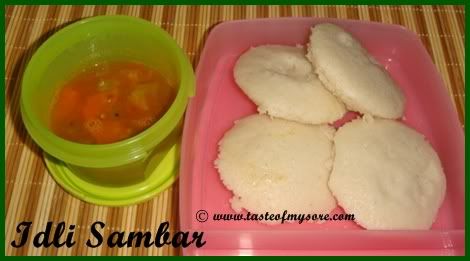 5. Lauki Chapathi and grapes
: (added grated lauki with redchilli powder, jeerapowder, dhania powder and salt to wheat flour and made chapathis)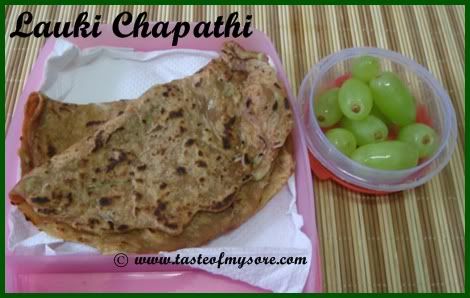 6.
Poori and Potato neer palya
7. Rave Idli
: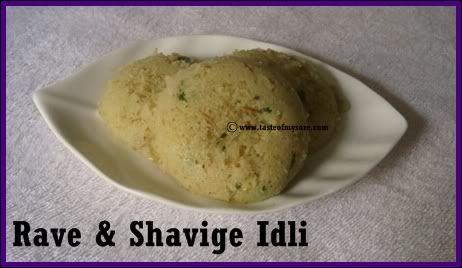 They all are going to
Srivalli's MM -Kid's Lunches event
. MM was started by
Meeta
of What's for Lunch Honey blog. Sri, you have selected a very good theme for the event. Happy Hosting.