A medley of veg and fruits with fragrant rose tea was a real joy to drink. It was very refreshing to drink a healthy juice with a fragrance of rose aah... call it as a chilled sweet soup or juice it is nice to have it under any name..
Starfruit :
Mix Veg and Fruits :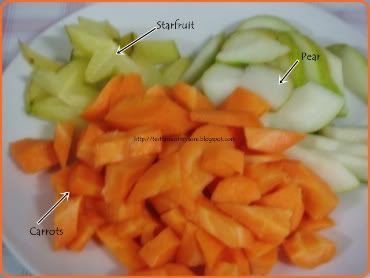 To make rose tea :
Boil water in a pot and add dried rose buds/fresh rose petals (pesticide free) switch off the gas. Let it steep for 4-5hrs. Strain the water and refrigerate, your rose tea is ready!
Buy a packet of these dried roses from a trusted retailer who sells quality goods.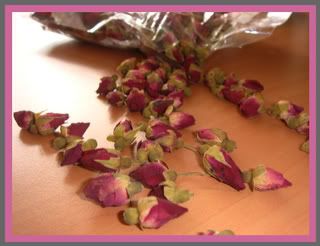 Take 300ml of rose tea, sugar and chopped veg & fruits in a blender and blend it to make thick juice. Remove it to a serving jug and make up the juice level with rose tea and water. Refrigerate and serve chilled.
I first thought of naming it a soup but changed my mind and termed it as juice. So the photo edited yest still contains Soup on it :D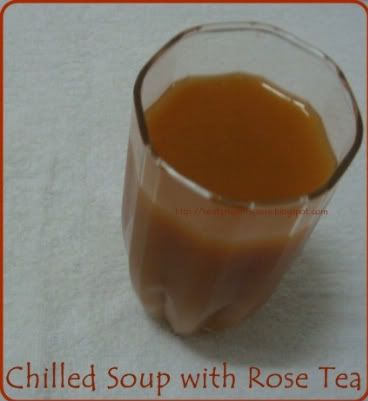 I am sending this to
Rachna
who is hosting Jihva-Flower Power. Jihva is a brainchild of Indira of
Mahanandi
blog.
Also sending it to
WYF-Juices&Icecreams
hosted by
EasyCrafts
...............also to Mythreyee of Paajaka for her
SweetSeries
event
...............to
Summer Splash
event of Aarti